>Originally, Lucy Monroe was scheduled to blog, but family illness prevented her from doing so. The water at the event well was about to go dry when the wonderful Marissa Day volunteered to step in and save the day. She's a fellow Berkley author who has this incredibly awesome cover and a blurb that makes you want to run out and grab the book and settle in for a couple hours of escape! Please welcome Marissa, our kick-butt heroine who saved the day, for today's Pleasure Me With Romance guest post.
REMEMBER to include your email along with either US or State you reside in in your comment. Entries for Grand Prize/Second Prize (open to US Only) do not count without this information in the comment.
This Daily Giveaway closed at 7:00 a.m. EST 02/16/11
Winner to be announced Sunday – 02/20/11 – Please check Winners pageComment posted after daily contest closes will not count toward ANY giveaway per rules.


Buy The Book

B and N


Berkley

Support an
Independent Bookstore
Nicola's Books


International Readers

Free Shipping at
LOVE AND THE REGENCY
When I realized I was about to commit romance, I had second thoughts, and third, and fourth. My first attempt at a romance novel, made umpty-ump years ago, was an unmitigated disaster. No, really. After twenty plus years in the business, I know a bit about bad writing and my first novel was all that and a bag of chips.

This was partly because I was simply not a very good writer at that point. It was also partly because I wasn't really a romance reader back then. Since then, I've gotten better, and I've become a dedicated romance fan.

So far so good. But could I really be thinking about writing a Regency? Regency is, after all, the largest, most well-explored portion of the genre. It's portion with the tightest links to Jane Austen and Georgette Heyer. What, was I nuts? If I went to the Regency, I wasn't going to be wading into the romance pool, I was going to be jumping into the deep end.And what on earth did I think I was going to have to say about relationships in the Regency that hadn't already been said?

Then, I noticed something. There are few, if any, Regency romances that actually take place in or around the court of the Regent/George IV. For all that Regency romances are populated by an elegant, rakish, colorful crowd of earls, dukes, marquises, and viscounts, they seldom seem to have actual court connections, let alone be influenced by the rapidly, and I do mean rapidly, shifting power struggles there. There are a growing number of books that deal with the Napoleonic wars and their aftermath. Almost none, however, take for their background the chaos caused in England itself by the mad king, his hedonistic, spendthrift heir, and the positive raft of illegitimate children created by the royal dukes.
The Seduction of
Miranda Prosper
The game begins…
In the rarified atmosphere of London's upper-crust society, the restless and willful Miranda Prosper is widely considered unmarriageable. She is therefore stunned to find the mysterious and unsettlingly handsome Mr. Corwin Rathe asking to accompany her for a waltz at a summer ball. But this dance will become far more than she ever imagined.
…with the touch of his flesh.
Corwin is a sorcerer. With his partner Darius Marlowe, he fights a hidden battle against a magic-force invasion of England. But Miranda has a power in her own right, and together all three are drawn into a sensuous web of sexual enchantment and intense erotic desire. But they also find themselves enmeshed in a dark game of magical intrigue, with stakes higher than any of them have ever conceived.

All of this came as a bit of a surprise to me. Stories require conflict, and if there was one thing the family of George III had in spades, it was conflict. That conflict spread out to engulf not just the nobility, but the entire country. Even more importantly for me as a romance writer, was that where the conflict wasn't centered on money, it was centered on love, marriage and children. Or, rather, the lack of some and the super-abundance of others.

George III had a good and…active marriage and his queen, Charlotte, was a strong and healthy woman. Between the two of them, they managed to bring an even dozen princes and princesses to adulthood. For a whole set of personal and dynastic reasons, however, George III also created a law saying that children of the sovereign could only marry with the sovereign's approval. Oh, and Parliament's. The idea here was to make sure his kids didn't go off marrying anybody without the proper connections, or who practiced the wrong religion.Unfortunately, this law worked about as well as most attempts to put tight controls on one's offspring.

First off, it didn't stop the Prince of Wales from marrying inappropriately. Probably the man who would become George IV did marry his favorite mistress, Mrs. FitzHerbert, an untitled Catholic widow. Certainly the rumor of that secret marriage dogged him his entire life. Of course, it didn't stop him from engaging in a really impressive number of other liaisons, both before and after he married the woman his father approved for him, Princess Caroline of Brunswick.

Unlike his parents, Prince George did not have a healthy and active marriage. He couldn't stand Caroline. In fact, he spent most of his marriage trying to divorce her. They did manage to produce one legitimate daughter, however, the Princess Charlotte.

While the Prince of Wales was trying to get out of his marriage, none of his brothers seemed interested in getting into theirs. They pretty much didn't even bother with the institution. Instead, they took up with whole slews (is that the proper plural of "slew?" or would it be sleew? Slewen?) of women, some of whom became their long term mistresses, and would have, if they had been private citizens, become common law wives.

While the king harangued the royal brothers for not seeking appropriate connections, the royals sisters were not permitted to marry, at all. Husbands were not sought for them, suits for their hands went unanswered. They were rarely even permitted to go out. Their lives consisted of a round of drawing rooms and other closely watched palace events and pursuing various hobbies like painting china and decorating fans. One of them did have a child. Probably. No, she wasn't married. Yes, there were a lot of rumors about who the probable father of the probable child was. Those rumors include the possibility that the father was one of her brothers.

Then, of course, their father went mad and couldn't give his consent to anything, and their eldest brother who might have been able to got busy with his own problems, like trying to get divorced and trying to get more money out of Parliament, and maintaining his party-prince lifestyle.

So, far from solving dynastic issues, the Royal Marriage Act combined with this, frankly incomprehensible, reluctance to marry off his daughters, created an incredible range of difficulties for the royal family. While Princess Charlotte lived and grew, the problems were held at bay. But Princess Charlotte died in childbirth — possibly as a result of the illnesses she inherited down the paternal line — and her son was still born.

Coming Soon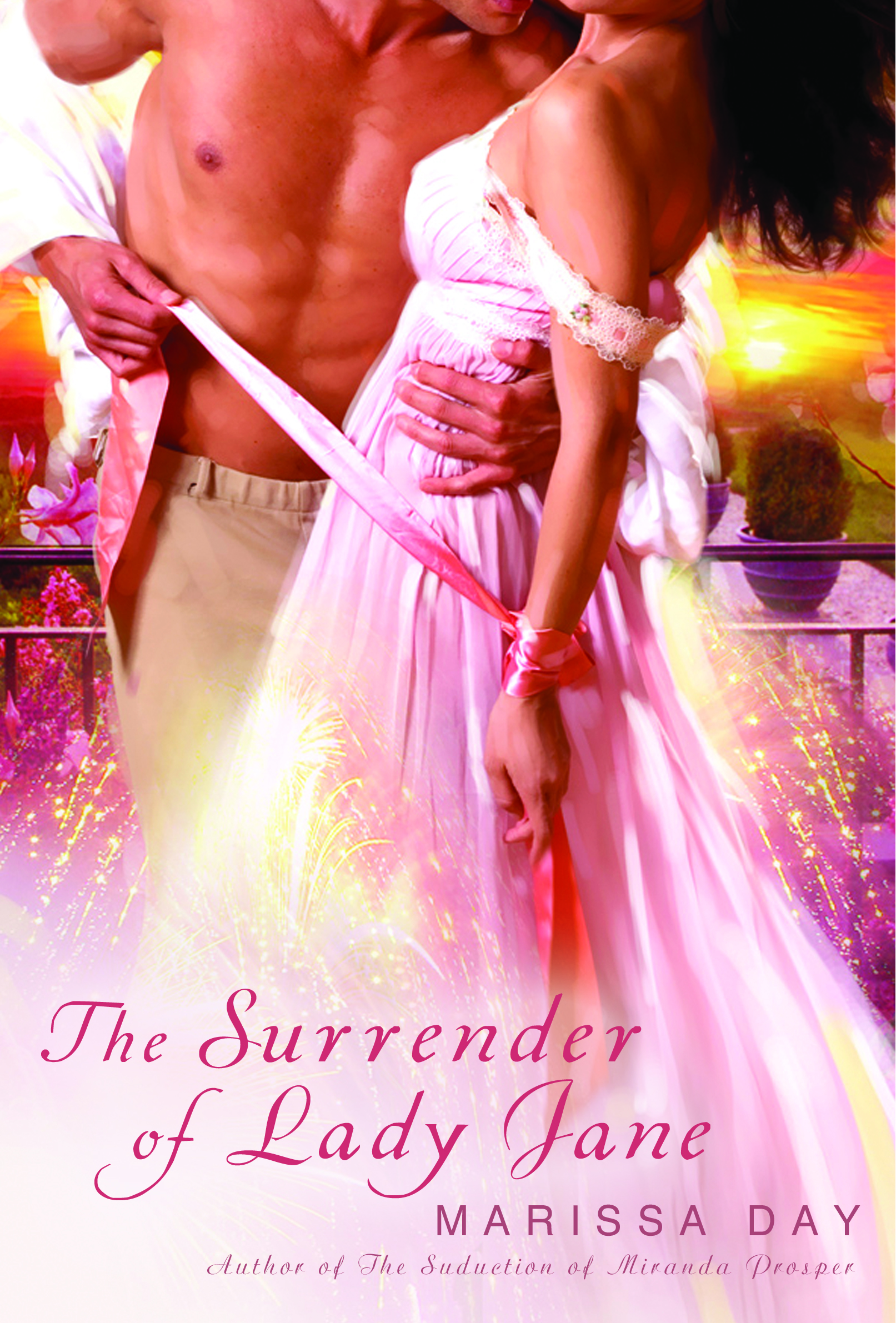 To say all hell broke loose would be putting it mildly. Here was the Continent still reeling from Napoleon, the mercantile empire of the British beginning to expand in a serious way, labor riots at home, discontent in Ireland increasing (again), and no heir to the throne. The Prince of Wales hated his wife, who was anyway past childbearing. None of the other brothers were married, although all were pretty fertile. By the time of Charlotte's death, between the lot of them, the royal brothers produced at least fifty children.

I want you to think about just that for a minute. Fifty children, a large number of them adult sons, all thiiiiiiisss close to the throne of England. If only their fathers would work with Parliament power-brokers and some back dated marriage licenses to get them declared legitimate.

There's a story right there. Probably more than one. What really happened was given a terrific name in the popular press; Hyman's War Triumphant. Because suddenly all those royal brothers dropped their mistresses like the proverbial hot potatoes (at least publicly) and set about marrying German princesses of childbearing age as fast as they could be found. The one who won the race never became king. This was the Duke of Kent, who fathered the girl who would become Queen Victoria. But think about just that for a second. The hopes of an entire empire pinned on one baby girl. And don't forget about all those illegitimate offspring who were thiiiiiiiissss close to the throne, the spurned or set-aside mistresses, and continental forces jockeying for power. England had sent abroad for kings before.

And this was before I put my own twist on things as an author coming out of the fantasy genre and added in magic.

Can you imagine trying to form a strong, loving relationship in this storm? What it would be to be part of a family caught up in the whirlwind? How much you would have to sacrifice to get the one you loved out of the storm? Perhaps there is still something new to say about relationships in the Regency after all.
DRAWING — Two copies (1) of The Seduction of Miranda Prosper
Contest open until Wednesday 02/16/11 07:00am EST

To qualify for Grand Prize/Second Prize drawing (open to US ONLY)
your comment must include a valid email and the state you reside in.
See complete rules for all drawings
here
.
Visit Marissa

Website

Facebook
Marissa Day writes her steamy historical, paranormal romances for Berkely Heat. Her first romance novel, LOVE'S OWN TIME was written 20 years ago and was, according to the author, "an absolute disaster which thankfully never saw the light of day." Since then, thanks to her agent, her editors and a very patient critique group, she's learned some more about writing, and, thanks to her husband, a lot more about happily-ever-after.